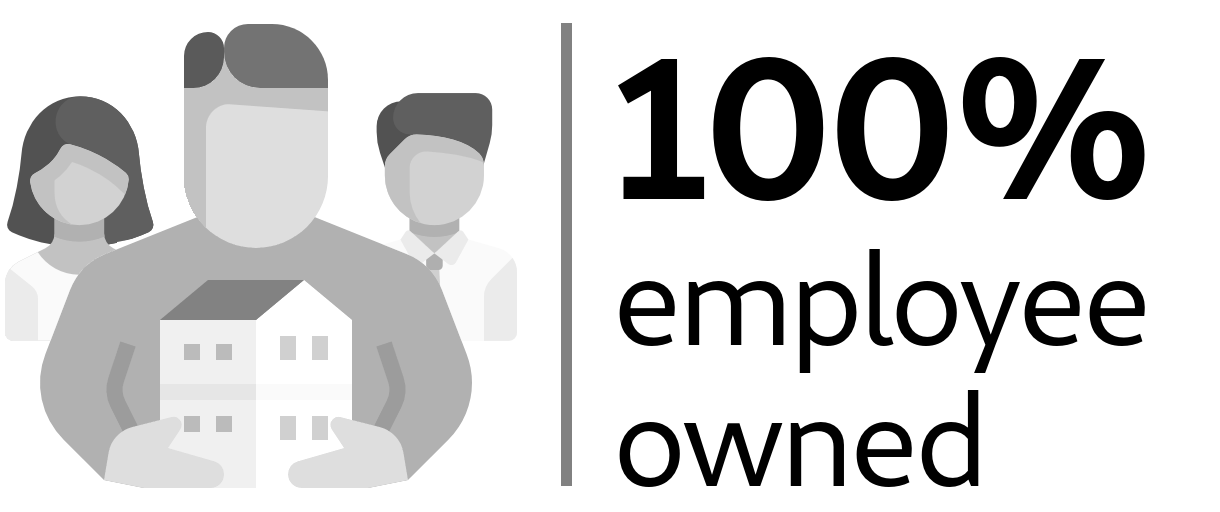 Why employee ownership?
Montala has been 100% employee owned since October 2020.
Given our open source business model and our strong focus on ethics and community involvement, employee ownership is perfect to ensure our values and independence are protected. Staff have a say in how the business operates and stand to benefit from our profitability.
Structure
An Employee Ownership Trust (EOT) works in the best interests of current and future staff. The trust owns all of the company shares. Via the trust (controlled by elected staff members), all staff now have a say in how the business operates.
Customer benefits
Employee ownership is great for our customers. Since the employees are invested in the success of the organisation, businesses with this ownership model are more successful. Staff are more likely to stay with the company for a long time, ensuring we'll continue to build a team of committed and talented staff.
Be assured that when you're working with us, you'll benefit from dedicated, enthusiastic staff and an enduring organisation that stands by its ethical principles.