It's important to us that delivering our services should not harm the planet. We also want to have a positive impact on the local community. All members of staff are allocated five days a year to volunteer in community projects with local charities.
We started in early 2019 and typically arrange for a team to spend a day or two per charity. We've completed several projects so far:
---
We went back to Yellow Submarine for a half term holiday hub day. The theme of the day was summer and winter so we were thinking about the seasons and activities we like to do in the sunshine, a great way to brighten up a February day. Luckily, between playing team games, going for a swim and building sandcastles there was just enough time to eat the cupcakes we decorated ourselves.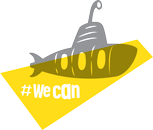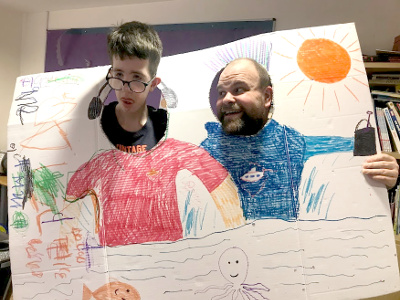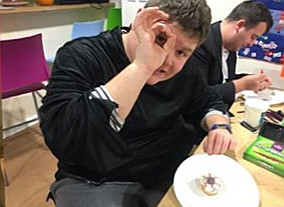 ---
Four of us returned to Oak and Furrows to help feed the young hedgehogs which are still being looked after until the weather warms up and they are big enough to be released into the wild. We also cleaned and disinfected the bird of prey aviaries ready for the next patients, luckily they were empty at the time as the buzzard which had been in for treatment was released that morning.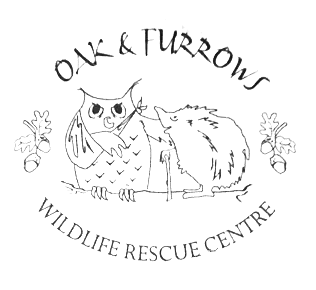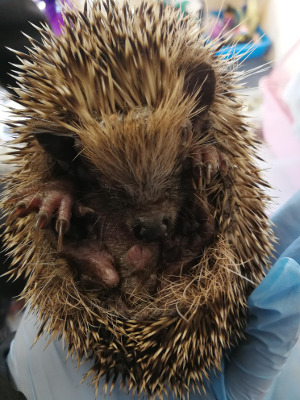 ---
A group of us went to Oak and Furrows, a very busy local wildlife rescue charity, where a hot August has resulted in the centre being at full capacity with hedgehogs too small to hibernate. We were charged with making their beds and serving their dinner but we also got a chance to help some of the other birds and animals that are currently being looked after until they are well enough to be released back into the wild.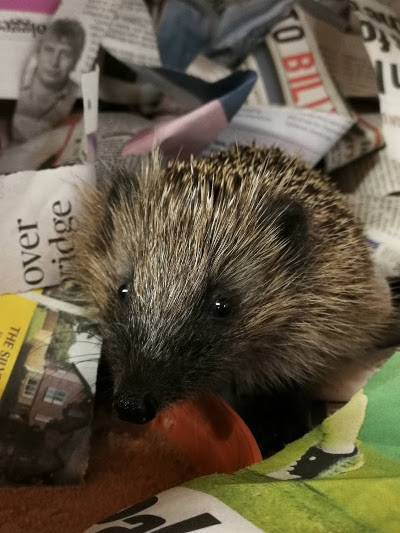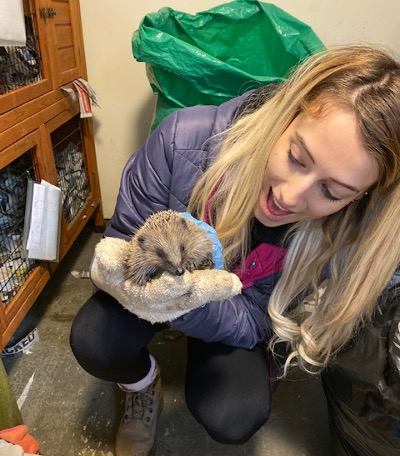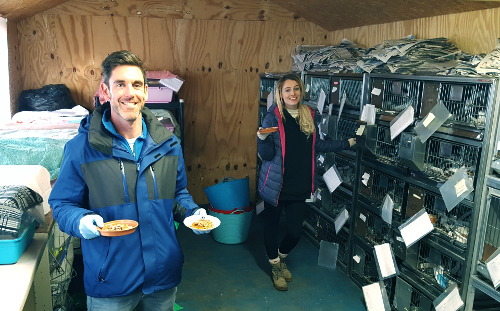 ---
A group went out to work with the Wilts and Berks Canal Trust to help clear a section of the canal bank in Shrivenham. WBCT are working to restore the canal to improve the habitat for wildlife and to make a community space for local residents to enjoy. It was a lovely day to be outside and we made a real difference, clearing and burning piles of vegetation from the canal side.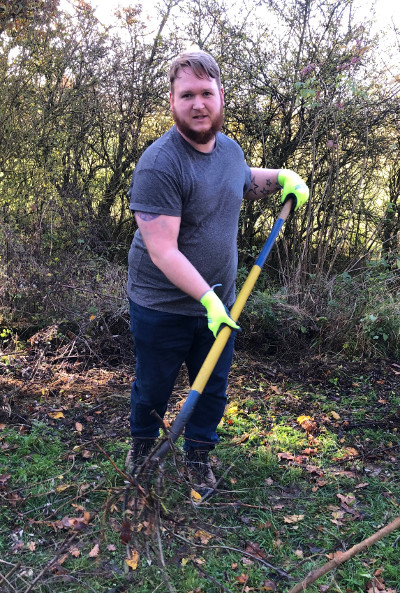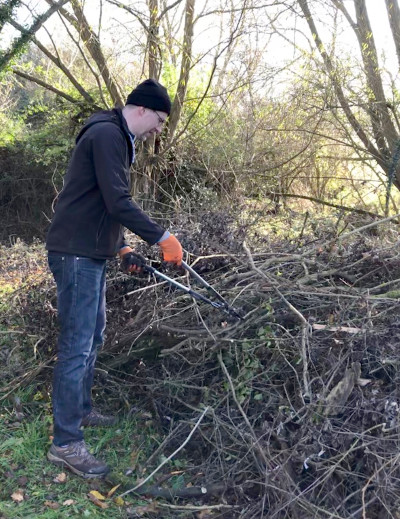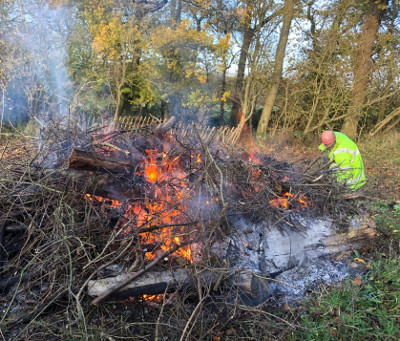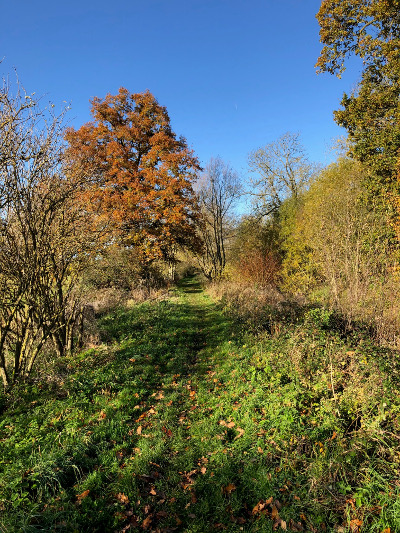 ---
Another lovely day spent with Yellow Submarine at their Witney hub for some Halloween activities. After a hard day treasure hunting, pumpkin carving and slime making we all tucked into some creepy treats and a glass of witches brew.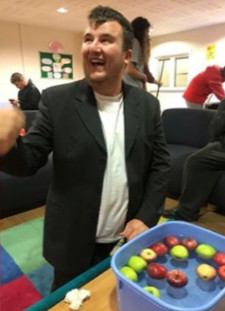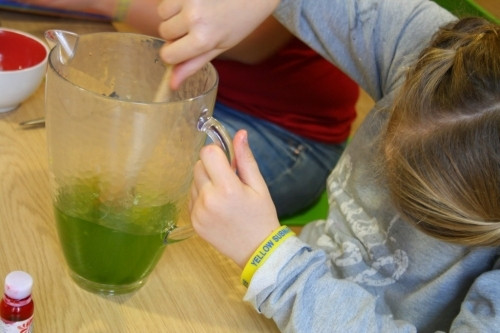 ---
We tidied up the garden around the community building we'd previously helped to decorate. The centre is now a thriving hub in the heart of the community.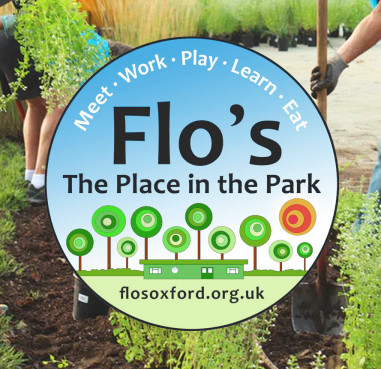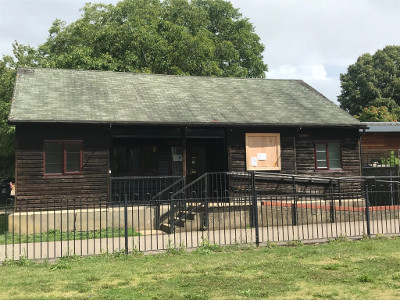 ---
Restore - Oxford, August 2019
We sent a team to help prepare for the Elder Stubbs Festival, run by local mental health charity, Restore. It was a lovely place to spend a sunny day and the volunteer coordinators were delighted with all our hard work.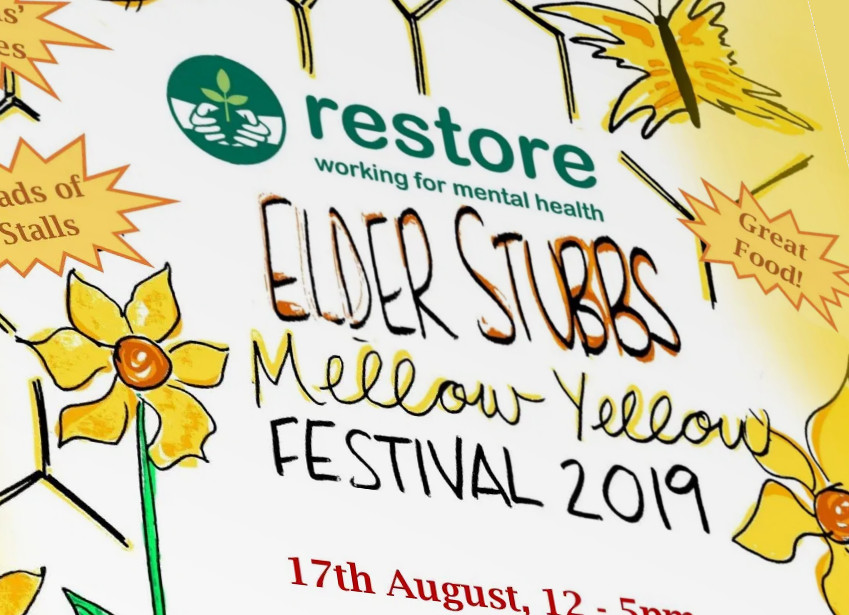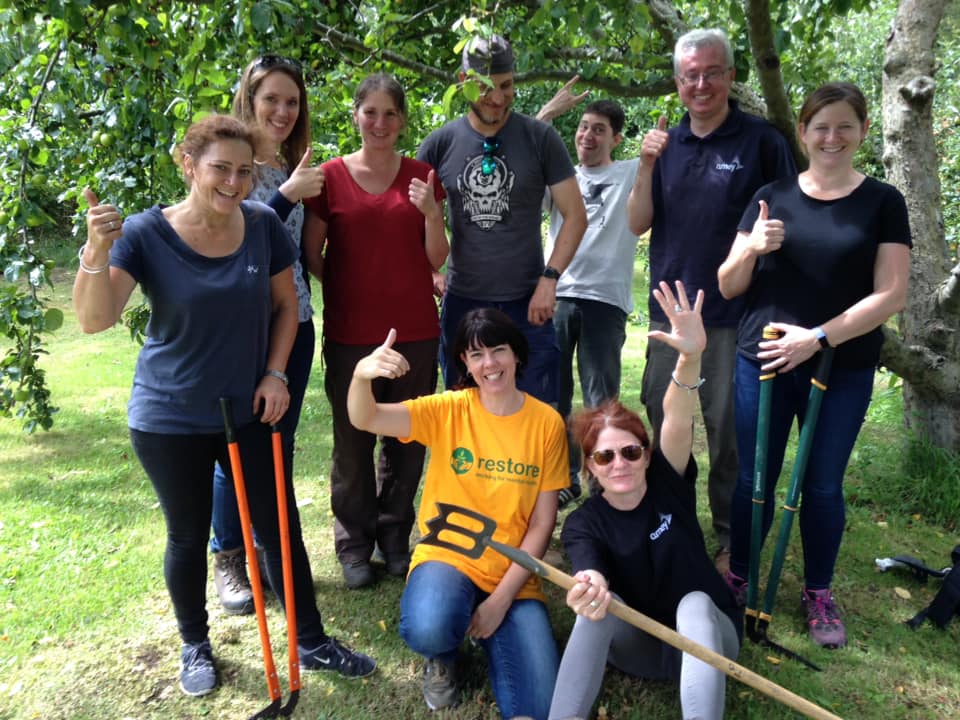 ---
Yellow Submarine - Witney and Oxford, August 2019
Four of us went to work at a Yellow Submarine holiday club - an Oxfordshire based charity organising days out for people with autism and learning difficulties.
Split across two sites in Witney and Oxford, we barbecued, swam and crafted our way through the day - it was clear how much the children love their time with Yellow Submarine.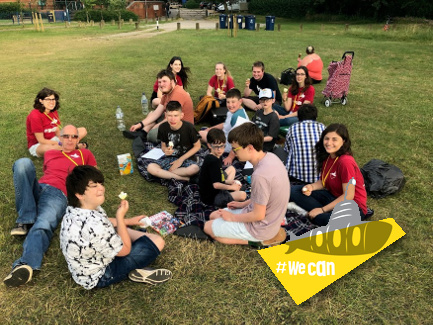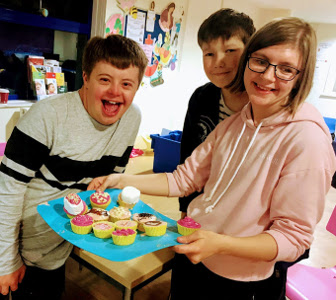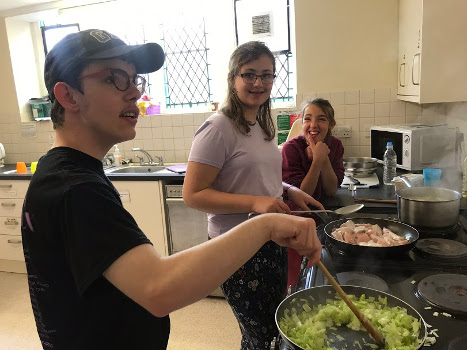 ---
A team of four went to Florence Park in Oxford to help decorate a building for use by local community groups. After a hard day's work with brushes and rollers, a new lease of life was given to the former County Council building and Flo's are now able to offer a great space for local clubs and groups to meet.